100% Hawaii Kona 10 Ounce Quantity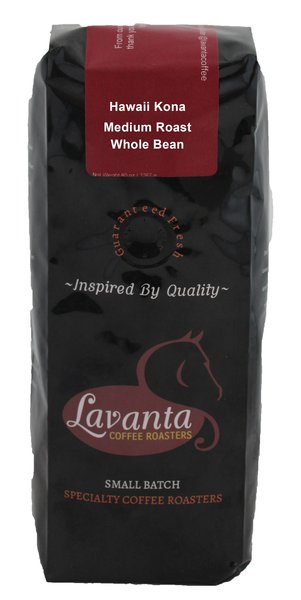 100% Hawaii Kona 10 Ounce Quantity
100% Hawaii Kona Coffee - 10 Ounce Quantity
This luscious Kona is among one of the best coffees in the world.
Cup Characteristics: The flavor is rich, creamy, nutty and full bodied, with hints of cinnamon and chocolate. This coffee is unbelievably smooth and mellow. Low acidity but balances perfectly in the cup.
Kona Coffee is known as one the of Top Specialty Coffees in the world and is one of the only coffees grown in the United States. Kona is grown on the Big Island of Hawaii, and on the hillside of Mauna Loa, a volcano in the Kona District of the Island. The climate conditions in Hawaii are perfect for growing specialty coffee. The volcanic soil is rich with the perfect amount of rain and sun. Kona also produces the highest yield of any Arabica Coffee Plantation in the world while still containing its' high quality. Kona productions average about 2,000 per acre; however there are only about 3,000 acres producing Kona Coffee. The coffee Industry in Kona are among the most tightly regulated regions in the world.
Reviews