*100% Pure Jamaica Blue Mountain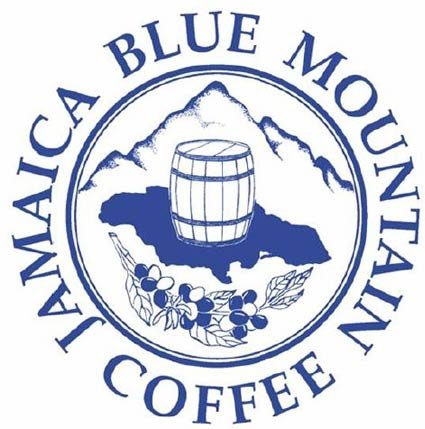 *100% Pure Jamaica Blue Mountain
Jamaica Blue Mountain Mavis Bank Estate Coffee
Jamaica Blue Mountain coffee is full in flavor and body, although it is mild, it has balance, prominent fruit, and a great acidity that provides all the satisfaction one wants in a cup of coffee. Recommended at a medium roast.

Jamaica produces several coffees other than Blue Mountain, but almost everyone in the world have heard of one of the most expensive coffees in the world, Jamaica Blue Mountain. The myth of Blue Mountain is quite unique. The first coffee trees were brought to Jamaica in 1725 from Martinique; they were imported by Sir Nicholas Lawes and were planted in St. Andrew Parish, which is 1 of the 3 Blue Mountain Parishes. Today the Blue Mountain Region is only a tiny growing area of around 15,000 acres and is one of the highest grown coffees in the world. Combine the climate, geology and topology, you get the ideal location for these wonderful trees to grow some amazing coffee. The tops of the mountains within the Blue Mountain region reach more than 7,000 feet in altitude. The climate is misty and cool with frequent rainfall, and the rich soil is drained very well. The most popular and well known estates are, Wallenford, Mavis Bank, and Moy Hall. All of these estates are known for producing some of the world's best Jamaica Blue Mountain Coffee. The best of Blue Mountain is one of the finest coffees available.
Blue Mountain is distinguished from all other coffees by the use of wooden barrels that contain 154 pounds, rather than the traditional coffee burlap bags.
Reviews