"A Taste Around The World" Variety Pack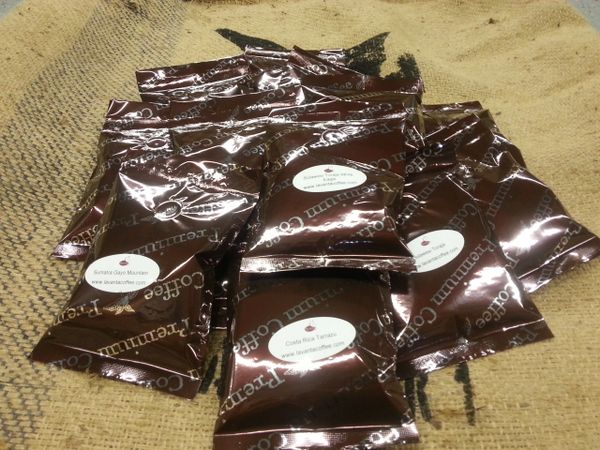 "A Taste Around The World" Variety Pack
This excellent pack includes 13 2oz packages of coffees from around the world. All coffees are a Full City Plus Roast and to your specification of whole bean or ground.
Coffees included in this Pack:
Indonesia Sumatra Gayo Mountain
Indonesia Sulawesi Toraja
Indonesia Sulawesi Toraja White Eagle
Indonesia Flores Komodo
Papua New Guinea
Ethiopia Yirgacheffe
Kenya AA Plus
Tanzania Peaberry
Brazil Sul De Minas
Mexico Terruno Nayarita SHB EP
Colombia Supremo
Peru SHB EP Coop Bosques Verdes
Costa Rica Tarrazu
We are very excited to give everyone a taste of coffees from around the world! Order yours today and don't miss out on this tasty opportunity!

Reviews