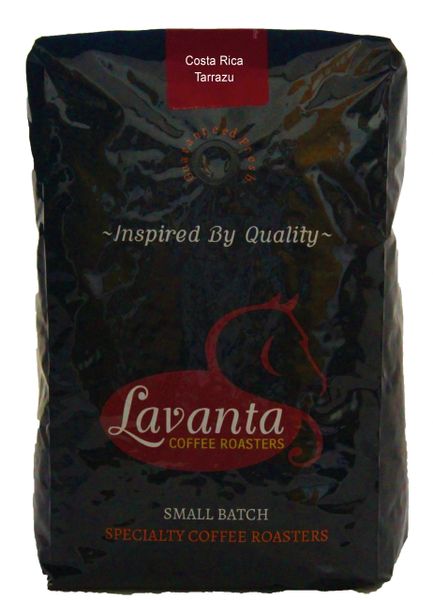 Costa Rica Tarrazu
16 Ounce Quantity
Cup Characteristics: This Costa Rica Tarrazu carries a light, clean flavor with an incredible aroma. This wonderful Costa Rica Tarrazu Arabica Coffee is a delightfully smooth coffee. It offers a fruity aroma with subtle chocolate notes, a hint of citrus that brightens the cup and has a medium-high acidity. This coffee is a full-bodied cup with a light and bright finish.
It is said to be one of the world's greatest coffees. Located just south of the capital, Tarrazu is one of the country's most highly regarded coffee-growing regions.
Costa Rica was the first Central American Country to grow coffee on a commercial basis. Cuba introduced Costa Rica to Coffee in 1729. Costa Rica only allows Arabica Beans to be grown in the country and growing any Robusta beans is illegal. The best beans are labeled "SHB" for strictly Hard Bean, which means that the coffee must be grown at an altitude of above 4,000 feet. Coffee grown at high altitudes are known as being the best because it increases the acidity of the bean, and because of the high altitude, the nights are often cooler which slows down the maturity of the coffee plant allowing the beans to develop to a more intriguing flavor.
Reviews