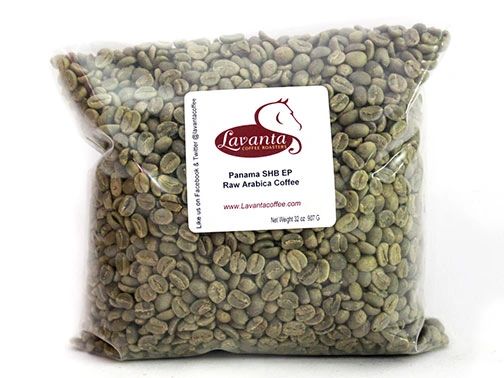 Panama Boquete SHB EP
For orders above 20 pounds, please call us for additional savings
Recommended Roast Profiles: Medium to Dark.
16 ounce Quantity
Cup Characteristics: This Panama Boquete SHB EP is known for its' bright tone, fruit notes and floral aspects. This cup has a creamy butter and nut characteristic with crisp fruit. Big and bold body with crisp acidity, and balances wonderfully with a refreshing mouth feel.
Panama was overlooked and not taken as a specialty coffee for many years, until now. In recent years, Panama organized a competition for the best Panama coffee. This competition gained a lot of new lovers' of this wonderful coffee. This coffee today is known for having famously smooth coffee that has a light body and is balanced beautifully. The highest quality coffee offers unmatched character and flavor.

Reviews